Recent Post
Archive
July 2019
May 2019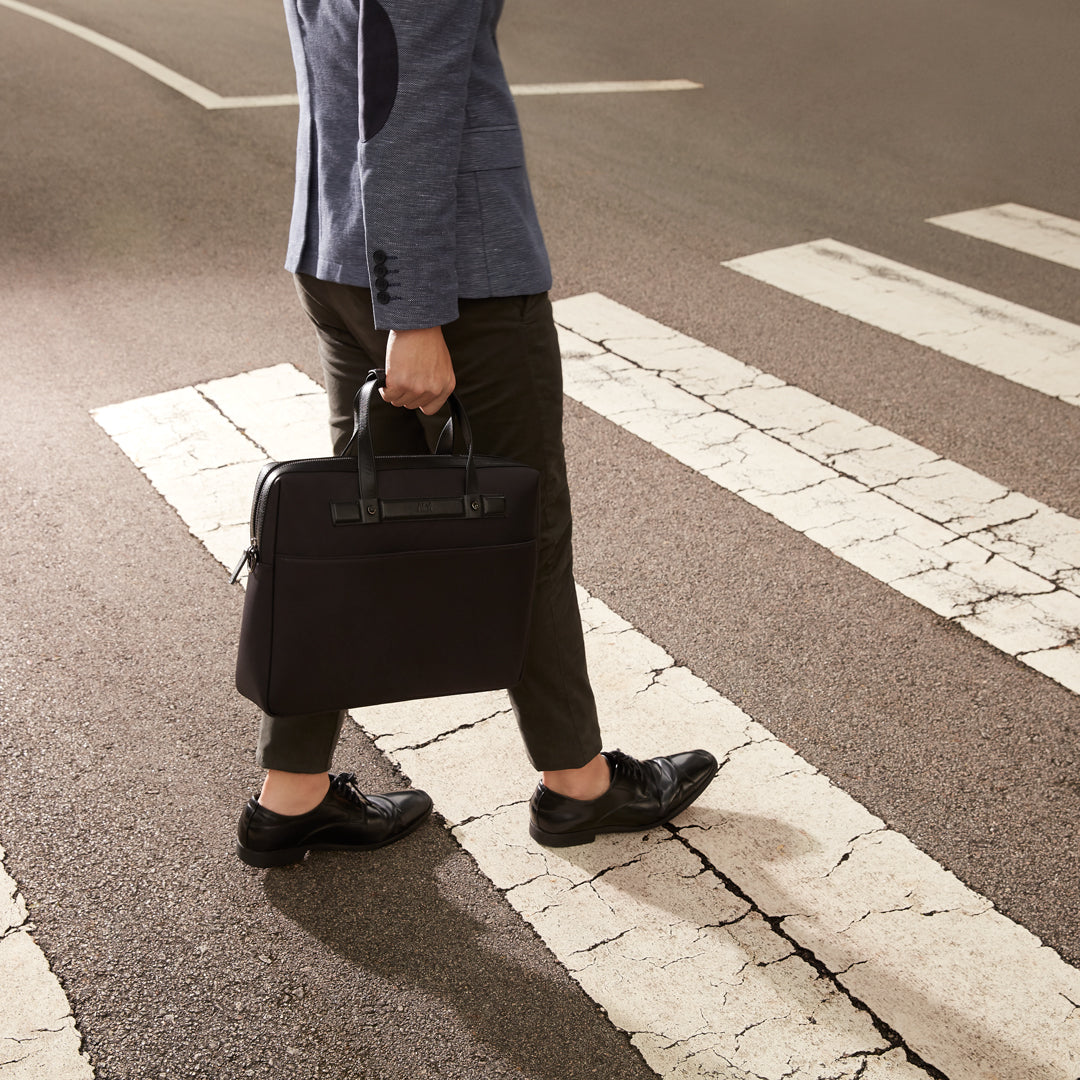 3 Must-Have Accessories to Ace City Living
In today's world, a city life means things are constantly on the move. A day in the life of a city dweller often includes battling against traffic to head to work at 9 in the morning, and at times not seeing the inside of your house till late at night. Amidst all the hubbub of metropolitan living, having the right accessories can help to make life easier, less cluttered and much more convenient. 
At Alef, our products are specially designed to help you navigate through your hectic lifestyle. Stay steady on your feet even as you scoot from one place to another with some of our favourites:
Madrid Sleek Backpack
Long working hours often mean spending an entire day outside the house, so having the proper backpack to hold your essentials can make a difference in the world. The Madrid Sleek Backpack has what it takes to satisfy you on this front. Users will love its roomy main compartment and multiple zipped pockets - great for keeping things in place even as you commute. Plus, the bag is made from genuine cowhide leather, giving it a sophisticated appearance that will complement your work wardrobe.
Colson Ultra Slim Bifold Wallet with Coin Pouch
Fumbling with coins and cards during peak hours is the bane of any city dweller. A well-designed wallet can solve the problem, and the Colson Bifold Wallet is your go-to-piece. The wallet has all the necessary features to help you stay organised: multiple card slots, a coin pouch, and side slip pockets. Its ultra slimness also means that it can fit snugly into any of your pockets.
New York Auto-Lock Belt
A classy belt is the perfect way to finish off your ensemble, and Alef's New York range has what it takes to serve up a dapper look. What's remarkable is the belt's automatic track system that allows you to micro-adjust your belt size quickly and conveniently. Work mornings are looking a bit brighter with a New York belt! The collection features a total of 11 buckle designs, so you'll definitely find one that suits your needs.